Nearly five hundred members of the People's Alliance attended the People's Alliance PAC's meeting to determine which candidates would receive the PAC's endorsement in the upcoming mayor and city council ward elections.  The record turnout was a reflection of PA's swelling membership and the growing importance PA and its PAC play in the political life of the Durham community.  Members came to persuade and to be persuaded.  Few members came with their minds made up on every contest.  Each contest was marked by difficult choices between candidates with real progressive values.  The debate was robust.  It is PAC's long tradition that everyone who wishes to speak gets a chance to speak and the meeting ran for several hours as members argued respectfully, back and forth.  PA PAC's endorsement meetings are democracy at the grass roots level. 
 Quoted from PAC Endorsement Article:
"In her day job, DeDreana  has been a tireless advocate for low-income residents in Durham in both her professional life and as a volunteer.  Her volunteer work in Durham is impressive.  She currently serves on the Durham Planning Commission.  She chairs precinct 17 for the Durham Democratic Party.  She is in her second term as president of the  InterNeighborhood Council of Durham.  She is chair of the Northeast Central Durham Leadership Council, and she is also a past People's Alliance board member.
DeDreana's grasp of the issues and her passion for change really came through in her interview with the PAC.  She identified a lack of race equity in Durham which is reflected in our affordable housing..."  PA PAC Endorsements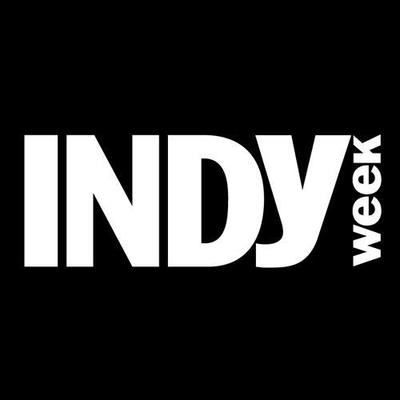 ZM INDY Inc. is a media company with multiple products and services, including the free alternative weekly newspaper INDY Week and website indyweek.com; Progressive news, culture & commentary for Raleigh, Cary, Durham & Chapel Hill
The INDY Endorses DeDreana Freeman for Durham City Council Ward 1 By The INDY Editorial Board
"We're endorsing DeDreana Freeman, a well-connected, well-regarded community organizer and nonprofit administrator. She was instrumental in helping her Golden Belt neighborhood receive a historic designation, she's served on the city's planning commission for the last three years, and she's also been president of the Inter-Neighborhood Council of Durham. She's a strong advocate for affordable housing and rightly argues that the "penny for housing" the city passed in 2012 didn't go far enough. With her background on the planning commission and her pledge to take direction from her constituents, Freeman would be a strong voice for responsible neighborhood development."  INDY Article
 North Carolina State American Federation of Labor - Council of Industrial Organizations Founded on January 26, 1957 is the largest association of local unions and union councils in North Carolina, representing over a hundred and twenty thousand people working in unions, fighting for good jobs, safe workplaces, workers' rights, consumer protections, and quality public services on behalf of ALL working people. 
#VOTEPROCHOICE is a radically inclusive political engagement platform created to elect more prochoice candidates at every level of public office. 
EQUALITY NC and Equality NC Action Fund is proud to announce state endorsements for the 2017 elections. We evaluated candidates using multiple factors, including responses to a LGBTQ-issue-based questionnaire, candidate interviews, public position statements, and past voting records. 2017 Voter Guide
The Sierra Club's political program is dedicated to electing clean air, clean water and climate action champions at all levels of government. From state Public Utility Commissions and Governors' offices to the U.S. Congress and the White House, the decisions that will shape the future of our communities and our planet are being made by elected officials across the country, and in our nation's capital.
At a time when fossil fuel interests like the Koch brothers are spending over a billion dollars to elect politicians to do their bidding, the Sierra Club is uniquely positioned to fight back with a grassroots operation that draws on the resources and members of the largest, most influential environmental organization in the country.    
"We believe that the time is now, with opportunity riper than ever before, for us to be bold in our support for candidates who are willing to be bold in their vision for better communities all across our state. We know that young people in particular are ready to do whatever is necessary to challenge white supremacy, patriarchy, and capitalism. From issues of police brutality and deportations to gentrification and affordable housing, unemployment and the school to prison pipeline, young people are taking up the front-lines in the streets, on the job, in schools, and at the ballot box.
The candidates we are endorsing not only believe another world is possible, they are fighting for that world everyday..." Ignite NC
The Working Families Party ("WFP") is a grassroots political party operating in several states that endorses and works to elect progressive candidates for office.  WFP works to elect the next generation of progressive leaders and building grassroots power to renew the American Dream.